CELPIP Test Prep
Prepare for CELPIP with CELPIP Test Prep
Over 7000 successful cases. New classes are available every week. Contact us for up to 40% off and a free Listening trial!
Unique Curriculum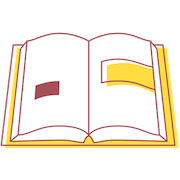 Take our CELPIP course online, in-person, or one-one-one. Learn from an environment that suits you best.
Certified Teachers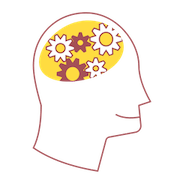 Our certified CELPIP teachers and tutors have years of experience and can effectively teach you how to get higher grades.
Original Material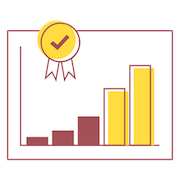 We developed custom test prep materials and teaching methodologies which allows you to pass the CELPIP exam quickly.
Get the CELPIP Exam Score You Need

Immigrants are encouraged to take a language proficiency test to earn extra points to improve their opportunities to settle in Canada and obtain citizenship.
CELPIP is an English proficiency test that international students can take to enroll in major Canadian universities.
Individuals who want to obtain a Canadian real estate brokerage license must take the CELPIP-General Test and get a score of CLB 7.

The two exam types are CELPIP General and General-LS.
General has all four sections (listening, speaking, reading, and writing).
General-LS is only focused on listening and speaking.
Questions are oriented towards daily life and are solely multiple-choice.
The entire exam is computer-based and can be done in one sitting.

The two types are: Academic and General.
Academic is designed for students who need it to apply for a post-secondary institution.
General is for immigrants and is divided into two parts: written and oral.
The content is also divided into daily life and academic.
Some regions offer a computer-based IELTS exam, but it is often a written one.
CELPIP Grading
The CELPIP exam consists of 4 components, with a maximum score of 12 points each component.
Reading
60 mins.

4 parts: 38 multiple choice questions
Writing
55 mins.

2 parts: 2 written questions
Listening
50 mins.

6 parts: 38 multiple choice questions
Speaking
20 mins.

8 questions
Take Our Mock Tests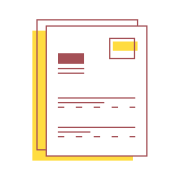 Simulate CELPIP exam conditions with original testing materials to be familiar with the CELPIP format and your own performance.
Work on Targeted Exercises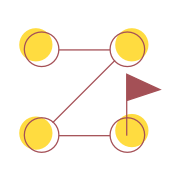 Use our in-house CELPIP study material to help you improve your scores and how to perform effectively, guided by certified teachers and tutors.
Analyze Your Performance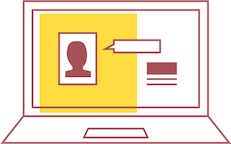 Watch your scores improve under our guidance so you can confidentally take the official CELPIP exam and achieve your desired scores.
Call us for a free CELPIP test to assess your CELPIP preparation online and readiness to enroll in one of our classes suitable for your level.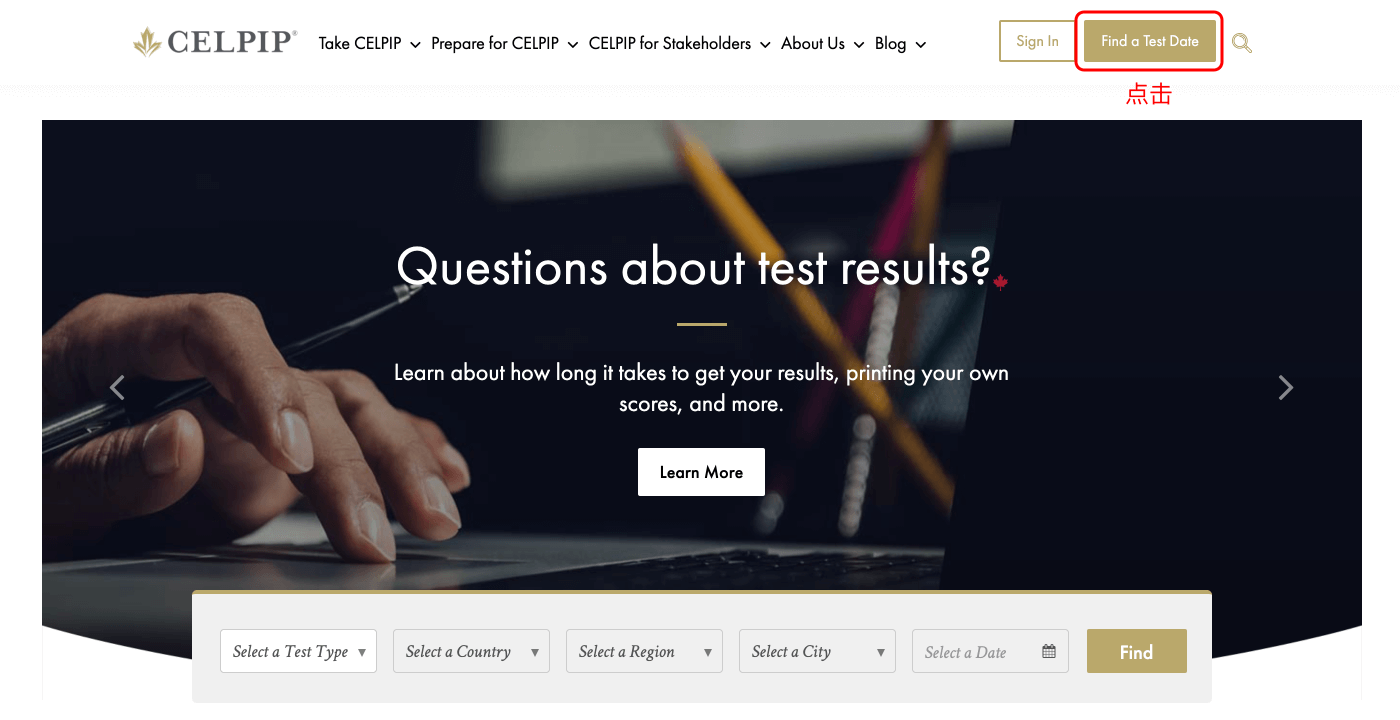 Take an assessment before the class begins to ensure your English level is appropriate for the class level. You will be placed accordingly.
Learn from our certified instructors and take CELPIP sample tests, as well as analyze CELPIP writing test samples.
Adjust your level with our different classes and learn 1-on-1 for additional CELPIP practice.
Book your CELPIP exam and apply what you've learned with exclusive CELPIP test samples.
Use our tips and tricks to help you with your CELPIP exam preparation, as well as what to bring and expect before the exam date.
Congratulations! You've completed CELPIP!
Frequently Asked Questions
We offer four levels. For adults without English experience, we offer introductory English, which focuses on strengthening listening and oral skills. For adults who would like to begin their CELPIP preparations can take our Pre-CELPIP class that builds on students' foundational skills, as well as introduce grammar and vocabulary building. We also offer Basic CELPIP for adults who would like further help to become familiar with the CELPIP exam, and Advanced CELPIP is a CELPIP intensive course for students who would like to obtain higher scores or improve prior ones.
Before the classes begin, all students will take an assessment test to ensure that their class is suitable for them. If our instructors find that the class may be too difficult or easy, you will be moved accordingly.
After you've signed up, you will receive an email with a link that also includes the date and time. You will need to enter the course about 30 minutes prior to ensure that your microphone and video camera are working. Once the instructor has confirmed that all students are present, the class will begin. When finished, you can exit by closing the window.
Paragon Testing Center offers free practice CELPIP tests on their website, in addition to supplementary materials. You will also receive these materials in class, as well as specially prepared in-house content that is inaccessible anywhere else.
Each class has no more than 12 students per lesson. This is to ensure the student receives as much assistance from the instructor as possible.
Yes, you are allowed to transfer to the class level that you feel is appropriate for you.
No need to worry - the most important part is being able to hear and see the instructor, even if they are unable to hear or see you. There is also a text function for you to directly message the instructor if any questions arise.
Our tutors are available for 1-on-1 help to provide additional help for any student who would like to improve on certain areas, like vocabulary and grammar, speaking, listening, or reading.
Through the study of this sprint class, my CELPIP score has been greatly improved, and learned the CELPIP format. Thank you for your professional guidance!

Sherry CELPIP Test Prep Student
My teacher, Owen is a very professional teacher. I had 2-month class with him. He definitely helped me with my CELPIP preparation. Thank you from the bottom of my heart!

Vivien CELPIP Test Prep Student
Alan is a really professional and experienced teacher. I had CELPIP practice with him, and he definitely helped me solve the problems I had.

Lexi CELPIP Test Prep Student