IELTS General
Your immigration language test expert, IELTS G-score, trusted choice!
Professional IELTS G brand
Plus One Education Language Training
Professional IELTS G class real test collection + test preparation training team
Share the first-hand IELTS G test bank
IELTS/IELTS G Test
IELTS, the full name of the International English Language Testing System (International English Language Testing System), is one of the international English standardized proficiency tests. The types of IELTS tests include: academic tests (A, Academic) and training tests (G, General Training).
IELTS G course
IELTS Test Prep IELTS G class 3 major courses
---
Live, recorded, one-to-one, flexible combination learning. IELTS G Listening, reading, speaking, writing skills and scoring standards are analyzed in depth to quickly improve the G IELTS score.
IELTS G Test Features Scoring Standards Analysis
The IELTS G test includes four parts of English proficiency test: listening, reading, writing, and speaking.
IELTS G Speaking
In the form of "person-to-person", candidates and examiners face to face one-on-one.
IELTS G Writing
Including an IELTS G-class essay, mostly for letter application; and an IELTS G-class essay, mostly an argumentative essay. The IELTS G composition style emphasizes internationalization, involving academic and current affairs hotspot discussions.
IELTS G Reading
The types of examination questions are varied and complex, Including multiple choice questions, fill-in-the-blank questions, matching questions, Judge right or wrong questions, etc.
IELTS G Listening
IELTS Listening Scoring Standard Including a variety of English accents, English accent, American accent, Australian accent, New Zealand accent and other types.
IELTS G score
IELTS scores are valid for 2 years.
IELTS G Test Bank
The IELTS test development team, Cambridge Assessment English, is located in English-speaking countries such as the United States, the United Kingdom, Australia, New Zealand, and Canada. Collect test materials from all over the world, and combine current affairs hotspots and language development, constantly update and expand the IELTS question bank. It also increased the difficulty for IELTS training and IELTS training institutions to collect IELTS machine experience.
The difference between IELTS G and A
The types of IELTS tests include academic tests (A, Academic) and training tests (G, General Training). IELTS A test is suitable for studying abroad to apply for undergraduate, postgraduate or higher degrees, or to obtain professional qualifications. IELTS G test, applicable to immigration applications from English-speaking countries (such as Australia, Canada, New Zealand and the United Kingdom), or to apply for training and non-diploma courses.
For students who need to pass a high IELTS G score in order to apply for Canadian immigration, CELPIP, as the same type of IELTS test, is also a good choice. The language training team of Plus One Education, through years of teaching and research experience on the IELTS G and CELPIP exams, has summarized a detailed comparison of IELTS G and CELPIP exams for students to compare and choose.
If you need more information about the comparison between IELTS G and CELPIP, or if you want to get more test suggestions tailored for you, please contact the Jiayi Education Professional Team! 1 to 1 free consultation for you!
IELTS G Scoring Criteria
The IELTS G test adopts the internationally recognized 9-point scoring system. The 9 score sections and the corresponding language proficiency are described as follows:
IELTS 9
Expert Level
Appropriate, accurate, fluent and able to fully understand the language, close to the level of native English speakers.
IELTS 8
Level of excellence
Very fluent, basically error-free, can use English freely, but with sporadic errors or improper use of words. Misunderstandings may occur in unfamiliar contexts, and the complicated and detailed arguments can be mastered quite well.
IELTS 7
Good level
Fluent, accurate, occasionally wrong, able to use English effectively, although occasionally inaccurate, inappropriate and misunderstanding. Generally, you can master complex English well and understand detailed reasoning.
IELTS 6
Qualified level
Able to use English relatively fluently, and generally able to use English effectively. Although inaccurate, inappropriate and misunderstanding occur, he can use and understand more complicated English, especially in a familiar context.
IELTS 5
Basic level
Basic knowledge of English, able to communicate daily, can use English partially, and understand the general meaning in most cases. Although errors often occur, basic communication can be handled in the areas that are often involved.
IELTS 4
Limited level
There are many errors but the student is able to express the basic meaning. Basic comprehension is limited to familiar situations, problems often occur in understanding and expression, and complex English cannot be used.
IELTS 3
Very limited level
Simple communication can be carried out, and general communication can only be carried out in very familiar situations, and communication obstacles frequently occur.
IELTS 2
Beginner level
Master simple phrases, unless in a familiar context, almost can only use isolated words or short sentences to express the most basic information, and effective communication cannot be achieved. Difficult to understand or understand English.
IELTS 1
Don't understand english
Master individual words, almost unable to communicate, can speak individual words at most, unable to communicate in English at all.
IELTS Test Prep professional team
Want to know more about IELTS G test Information, scoring standards, question bank and preparation tips?
Need more IELTS G test information and IELTS preparation training?
Want to compare IELTS G and the same type of CELPIP exam?
Hurry up and contact the most professional consulting and training team of Plus One IELTS!
Plus a language training team, comprehensive professional language test coverage! I can definitely help you!
By adding one IELTS, our students have an improvement of 0.5-2 points.
Let Plus One IELTS professional consulting and training team help you quickly improve your IELTS score and get your ideal score!
Easy immigration, a successful start! Just today!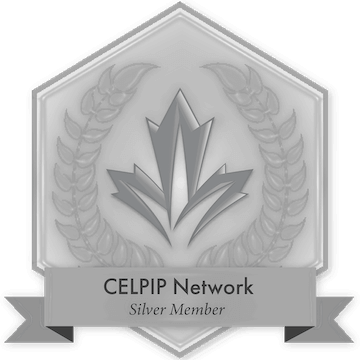 IELTS G training platform
IELTS Test Prep, IELTS G, online courses.
The operating system is stable and the management service team with perfect service process provides professional IELTS G courses and services for students around the world, so that they can easily prepare for IELTS G at home.
Comprehensive Preparation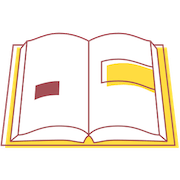 CELPIP official special teaching materials and internal long-term research and development materials. The original test preparation method allows you to pass quickly
Certified Teachers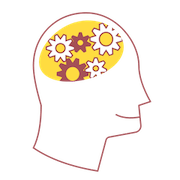 Courses designed by teachers with perfect scores + professional lecturers from prestigious schools = your most effective learning and the quickest score
Flexible Course Selection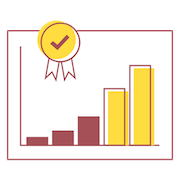 Regardless of online or offline, at any time, immigration test or naturalization, we have the most suitable course for you
First-class IELTS G teacher
IELTS Test Prep Education IELTS G-Class Teacher Team
20 years of IELTS G teaching + IELTS examiner, accumulated experience. Well versed in the IELTS G scoring standards, quickly master the IELTS G test skills.
Teacher

Lee

Perfect marks

Teacher

Thomas

Perfect marks

Teacher

Lydia

Speech pathologist

Teacher

Alan

Super teacher