CELPIP Practice Test
Discover free CELPIP practice tests, CELPIP speaking test samples and CELPIP sample tests.
CELPIP Practice Test
Improve your CELPIP scores quickly
In-House Materials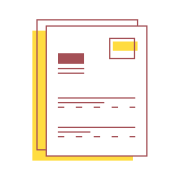 Use our exclusive CELPIP sample tests to test your exam readiness. Teachers will design the most suitable and efficient plan to help you succeed!
Rapid Improvement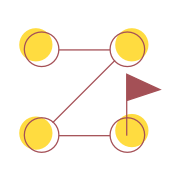 Study for CELPIP with online classes and supplementary practice. We're accessible at every step of your preparation to help you improve and see results quickly!
Professional Help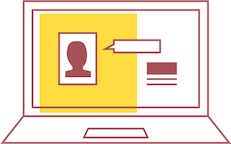 Our teachers are certified CELPIP instructors with years of experience. Our services range from personal guidance from online at home to in-person. Learn stress-free today!
Why Choose CELPIP Test Prep?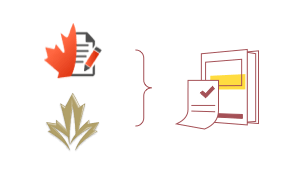 With over 20 years of experience, our certified CELPIP tutors combine official materials and in-house assessments to provide students with a wide range of practice to help you achieve twice your desired results in half the time. Our help is accessible 24/7 both online and offline to work at your pace and in the environment that will help you succeed.
Is the "CELPIP Practice Test" real? Is it Useful?
At present, on the official website of CELPIP and various other websites, we can search for purchase or download various "CELPIP practice tests." There are some test banks for CELPIP including: official CELPIP exam questions; teachers and students of various training institutions who participated in the exam and collected and sorted out the exam questions (in this part of the resources, the actual questions are written by CELPIP. The spoken English are mostly real questions). However, are these CELPIP practice tests really useful?
First of all, as a partner supported by Paragon, the official CELPIP's corporation, our CELPIP team will share their experience and knowledge out of many years of CELPIP training experience and the official information of CELPIP, because the CELPIP exam, especially the writing and speaking parts, will be combined with current events. This is why the use of the CELPIP computer has been restricted in the CELPIP exam preparation. Therefore, there is no guidance and real-time update of the practice test exercises. In fact, it is twice the result with half the effort.
In addition, some practice tests do include "Real Test Questions" for CELPIP released by Paragon for which students can use to practice, which these questions are derived from the previous CELPIP exam. Among them, what CELPIP Test Prep especially recommends to all students are several sets of CELPIP's real test exercises officially released by CELPIP. These exercises include comprehensive exercises on CELPIP's listening, CELPIP reading, CELPIP writing and CELPIP oral English.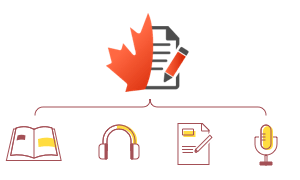 More Test Resources for You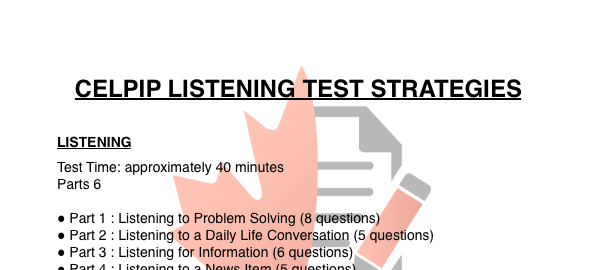 We provide exclusive in-house CELPIP practice tests for students and workshops with official partners. The official CELPIP website provides paid materials and workshops but does not offer 1-on-1 teaching. Materials are often in English, which can be stressful for beginner students. CELPIP Test Prep also provides Chinese resources for stress-free learning.
Check out our YouTube channel for more tips and tricks to help you with CELPIP!
Resources from the CELPIP Site
Note: There are a lot of different resources available, and some require registration for access.
Finding the most effective one for you may be overwhelming.
Consult with us for a clearer picture.
1. Prepare for CELPIP
Create your own free CELPIP account to take advantage of free resources like a free CELPIP practice test and learn how to register for the exam. CELPIP Study Materials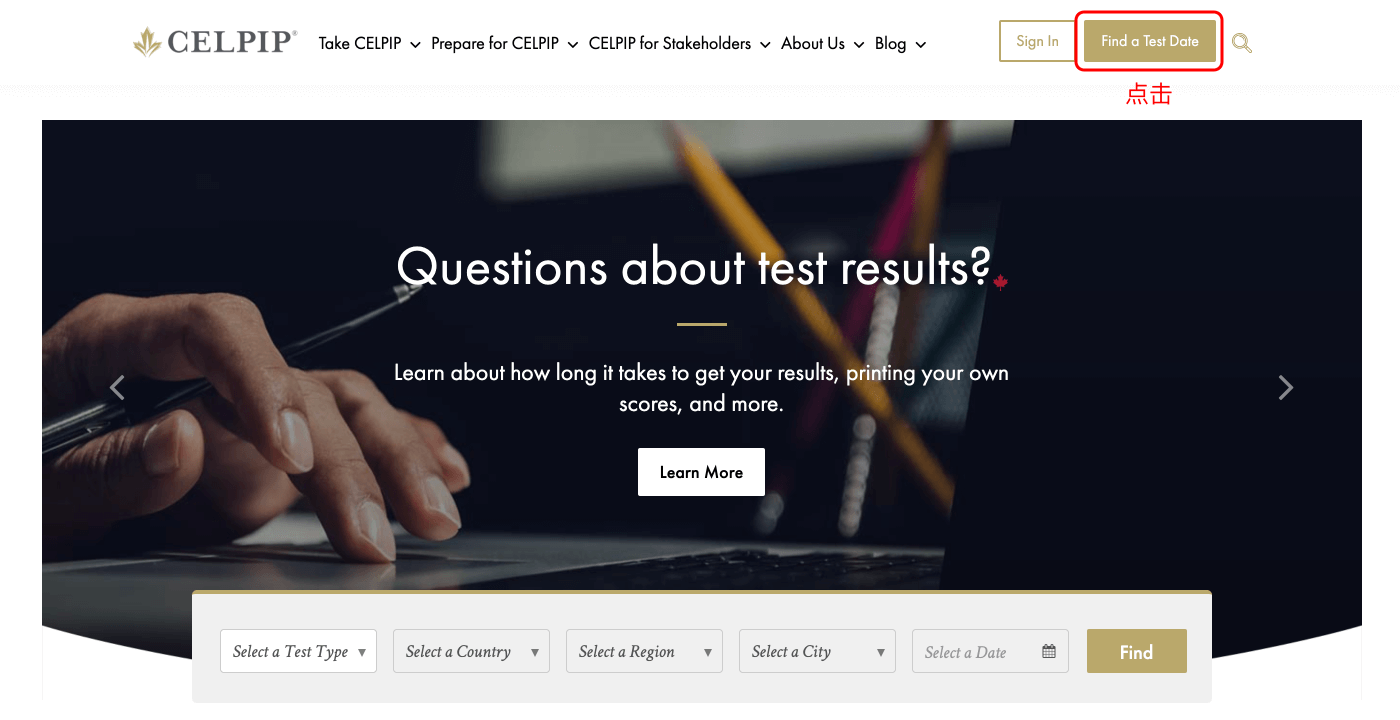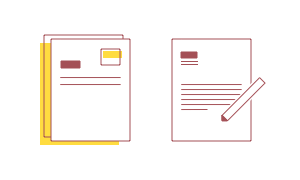 3. Attend free workshops
CELPIP offers 10 hours of free online workshops and webinars hosted by CELPIP officials to help test takers focus their studying and learn tips and tricks to find answers quickly and accurately.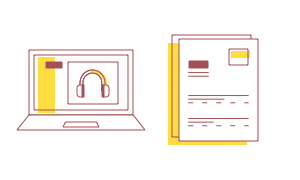 4. Buy study materials
If you need additional practice, you can purchase access to an interactive learning program, online practice tests, and study guides.

5. Attend a preparation program
Prepare for CELPIP with other test takers either online or in-person in a classroom setting, taught by a CELPIP expert. Learn skills to help you get your targeted scores.
6. Watch study videos
CELPIP offers plenty of videos to help you establish a study routine and learn more about additional resources. All videos are conducted by a CELPIP instructor. We also provide unique strategies on our YouTube channel.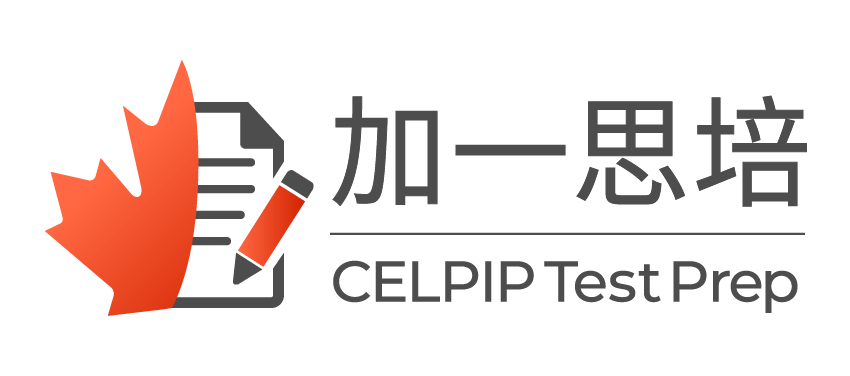 7. Get free resources
Download plenty of CELPIP materials from the official website, such as guidebooks, overviews, webinars, study tips, and CELPIP vocabulary words.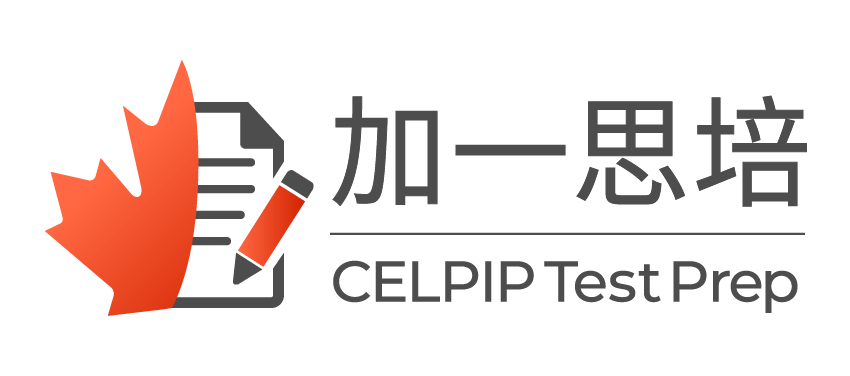 Frequently Asked Questions about the Practice Test
Compared with IELTS, CELPIP has the following advantages:
The CELPIP exam is new, and the difficulty of the exam is relatively low. All the questions are multiple-choice, which eliminates the loss of scores caused by misspellings in the IELTS test. Moreover, a single question type makes the difficulty of the examination questions lower. CELPIP's listening portion uses Canadian accents, rather than international accents such as in the IELTS test, which helps reduce test takers' stress. The word count of the writing questions written for CELPIP is 150 words each, which is equivalent to two essays for IELTS. CELPIP test takers can also utilize the word counter and spelling error check while writing. Finally, CELPIP's oral questions are fixed. After the candidates have mastered the rules and skills of the question types, they are more familiar with the recording of the computer-based test. Learn more about the differences here.
You can take advantage of free official CELPIP study materials to help you obtain a CELPIP passing score. If you feel that you need additional practice, consult us to help you with your CELPIP preparation.
Official CELPIP materials only come in English. However, CELPIP Test Prep offers Chinese resources for students to provide a stress-free study environment to help students succeed.
CELPIP Test Prep is officially recognized by Paragon to be a certified CELPIP learning center. Our teachers are CELPIP certified and our curriculum is constructed using their expertise to help students achieve their own desired scores.
CELPIP's official website provides free sample tests and additional free online workshops and webinars. Test takers can also buy additional materials if they require additional practice. CELPIP Test Prep provides these materials in class, along with professional instruction.
Before the course begins, all students will take an assessment to assess their English proficiency. Our teachers will place you in the right class if your level is too low or high for the class. If, any point during the course that the material is too easy or difficult for you, your teacher will move you accordingly.
Yes, candidates can cancel or reschedule their exams through their CELPIP account. If you'd like to cancel, you can get a 50% refund of the registration fee if you cancel 9 days before the test date. If less than 9 days, then there will be no refund. If you want to reschedule, you must pay the rescheduling fee. If you are applying to reschedule wtihin 9 days of the test day, you will need to provide additional proof of application.
Our prices are fixed; however, there are occasional promotions, so please stay in touch with us to learn more about these sales! We also give preferential prices to students who recommend new students, so please spread the word about our services to your friends who may need them!
I have improved my CELPIP writing and speaking a lot by participating in the sprint class of CELPIP. The skills and sentence patterns guided by the teacher are very helpful! Thank you for your professional guidance!

Sherry CELPIP Test Prep Student
After 4 weeks, I established solid test skills in listening, speaking, reading, and writing, and I am confident in the CELPIP exam. It is highly recommended to friends who must prepare for the exam within a limited time. Thank you for your professional CELPIP exam preparation.

Nicky CELPIP Test Prep Student
Teacher Alan is really a good teacher! After taking a few classes of his, I have mastered the solid CELPIP exam skills, which makes me full of confidence in this exam. Thanks again for the professional courses and services.

Wang CELPIP Test Prep Student