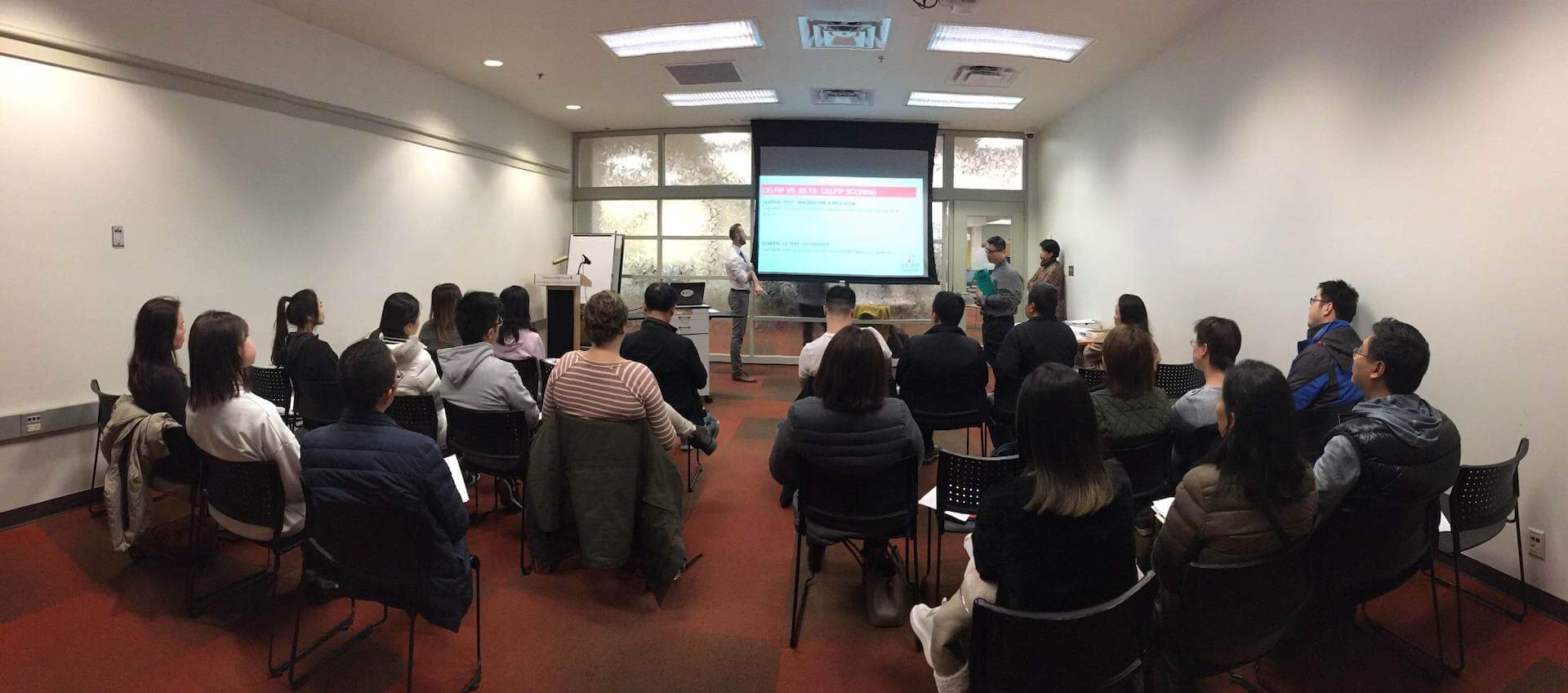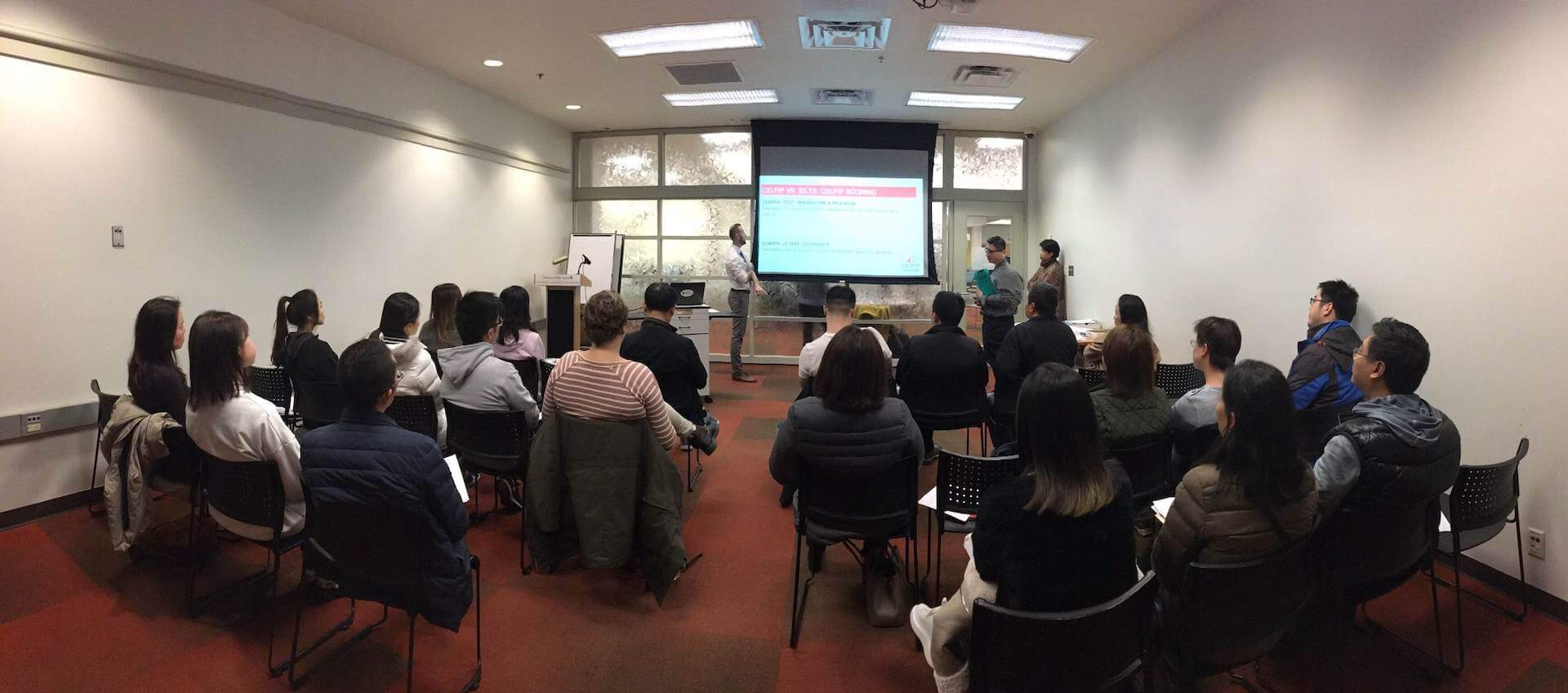 Want to know more about the IELTS A test and IELTS G test information, scoring standards, question bank and preparation tips?
IELTS Officer Plus a professional IELTS teacher team, based on years of experience to help you summarize IELTS A and IELTS G!
IELTS, the full name of the International English Language Testing System (International English Language Testing System), is one of the international English standardized tests. IELTS was founded in 1989 and is jointly established and managed by the Australian Education International Development Agency (IDP), the Cambridge Examinations Committee and the British Council. Among them, the University of Cambridge is responsible for the content of the examinations related to the academic level, while the Australian Education International Development Agency and the British Council are responsible for regularly holding examinations around the world.
When candidates register for the Canadian IELTS test, they can choose the type of test they want on the official website. They are IELTS A and IELTS G. The content and focus of different types of IELTS are also different. The IELTS test registration is open throughout the year. You can register after the test date is announced. Candidates can choose the test location and time according to their own circumstances. The latest registration time is two weeks before the test date. Candidates can check their scores through the IELTS score consultation option on the IELTS official website 13 days after taking the IELTS test. The total score of the IELTS test is 9 points, and the validity period is usually two years.
Until today, IELTS scores have been accepted by many countries, educational institutions and organizations around the world, including Canada, the United States, the United Kingdom and Australia. It is one of the most authoritative and influential English tests in the world.
IELTS Test Prep
Course introduction:
IELTS G Reading Selection: Hundreds of Accurate Reading Materials
IELTS Listening Error Correction: List of error-prone vocabulary
IELTS G writing quick practice: perfect score composition template
IELTS Speaking Crash: High-frequency Speaking Topics
Summary of IELTS G-type Exams: Selected Exams of IELTS
Course features:
Personally taught by IELTS examiner Exclusive question bank: 5 weeks of skills training + intensive brushing of questions + test skills dialing = rapid score improvement
IELTS in Canada
As one of the most influential English tests in the world, the Canadian IELTS test content setting also reflects its international characteristics. For example, the Canadian IELTS test sites and questions come from publications in English-speaking countries around the world. The listening test also includes the pronunciation of native English speakers in countries such as North America, the United Kingdom, Australia and New Zealand. The writing and speaking tests also recognize candidates. Use various standardized English variants.
Since the IELTS test can test the English language proficiency of candidates in a very wide range, there is no pass or fail for the IELTS test registration, but different applications have different score requirements and different IELTS test time. The full score of IELTS is 9 points, and the scores are from 1 to 9.
IELTS Score
Course Introduction:
1 - Do not understand English:

Can not pass, can only say a few words, unable to communicate.

2 - Beginner level:

It belongs to the occasional use of English. In addition to words and short sentences that can be used to express the most basic information in familiar situations, there are great obstacles in speaking and writing at other times.

3 - Very limited level:

The level is extremely limited, and in a very familiar situation, only general communication and understanding can be carried out.

4 - Limited level:

English preparatory grade score. The level is limited, and you can only have basic comprehension in familiar situations, but will still send questions in understanding and expression, and cannot use complex English.

5 - Basic level:

Canada IELTS immigration score & New Zealand IELTS immigration score. Appropriately pass, the class uses part of English, but in most cases the get out of class can understand all the meanings. Although you may make many English errors, you should deal with basic communication in your own field.

6 - Qualification level:

Australian IELTS immigration scores & scores for studying abroad. Pass, with limited ability to exercise English, although inaccurate, inappropriate or misunderstanding still occurs, but can use and understand quite complex English.

7 - Good level:

Good and able to use English. Although inaccurate, inappropriate or misunderstanding may still occur under certain circumstances, you can master complex English well and understand all the content and meaning.

8 - Excellent level:

Very good, able to use English freely, with occasional incoherent errors and inappropriateness. Misunderstandings may occur in unfamiliar situations, but the complicated details of the dispute can be mastered very well.

9 - Expert level:

Excellent grades, able to use English freely, accurate, fluent and fully understandable.
Student Success
Kevin
7 8 8 7
Grades
CELPIP - General
Kevin was dissatisfied with his CELPIP scores and decided to seek help. Through one-on-one online classes, Kevin noticed immense improvement in his scores and he was able to achieve the results he desired. Now, he has obtained his realtor license and uses his developed English skills to interact with clients. He couldn't have asked for a better instructor!
Test Prep:
Before
After
Listening
6
7 

(+1)

Reading
5
8 

(+3)

Writing
6
8 

(+2)

Speaking
4
7 

(+3)