CAEL Test Prep
Learn about the CAEL English test and how to take the CAEL test online
New classes are available
Unique Curriculum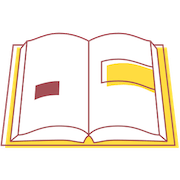 Learn from an environment that suits you best, whether that's online, in-person, or one-on-one
Certified Teachers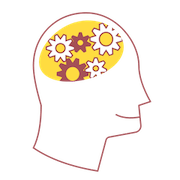 Our certified CAEL teachers and tutors have years of experience and can effectively teach you how to get higher grades
Original Material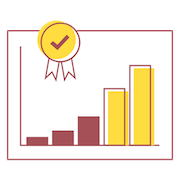 We provide exclusive CAEL reading tips and practice questions to prepare students for a variety of topics for the exam
Get the CAEL Test Results You Need

Suitable for students who want a CELPIP score above 7 and develop a more advanced understanding.
View Class

Learn basic spelling, listening, and speaking skills to aid them in daily life. No CELPIP experience needed.
View Class

Personalized tutoring can help learn at a pace to ensure success. Get extra help or focus on specific areas and issues.
View Class

Students who want to study in Canada can use CAEL to assess their English proficiency and apply to major universities and institutions with ease.
CAEL provides an authentic representation of language used in a Canadian academic setting.
CAEL is a practical exam that focuses on relevant topics that apply to everyday life.

CAEL is a practical test, which is more related to real life.
Each part of the exam focuses only one topic. The test site is small and easy to prepare.
Other portions of the exam can be used as reference and often corroborate with each other.
The questions are very straightforward, with less synonymous conversion of keyword positioning words and fewer traps, making it easier for students to find accurate answers and get high scores. The test format is derived from Canadian classrooms and is very suitable for local international students.
Candidates for the CAEL test can take the computer-based test at home or at the test center. This flexibility is meant to accommodate for test takers with different circumstances.

IELTS is based on theory and emphasizes ability and high scores. The examination is gradually "de-skilled."
IELTS requires a wide range of knowledge because each section contains different topics. The reading score standard is higher, which requires long-term accumulation, and is difficult to quickly improve.
Vocabulary and question types are diverse, and IELTS writing standards are also high, requiring long-term training and skills.
Keyword positioning words are frequently synonymous, and there are many "traps" in the questions.
The test must be written in a designated center. Space is limited, registration is competitive, and the test cycle is long.
CAEL Grading
The CELPIP exam consists of 4 components (with writing split into 2), with a maximum band score of 90 points each component.
Speaking
7-10 mins.

Reply to on-screen prompts verbally
Integrated Reading
35-50 mins.

Read passages and answer questions
Integrated Listening
25-35 mins.

Listen to passages and answer questions
Academic Unit A
60-70 mins.

Answer comphrehension questions and write a reply
Academic Unit B
40-45 mins.

Answer comphrehension questions and write a reply
Take Our Mock Tests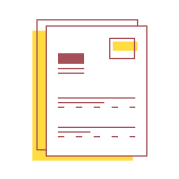 Simulate CAEL exam conditions with original testing materials to be familiar with the exam format and your own performance.
Work on Targeted Exercises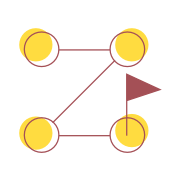 Complete practice exercises with certified teachers and tutors to help you improve your scores and how to perform effectively.
Analyze Your Performance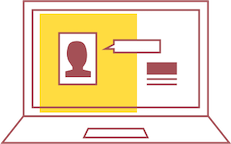 Watch your scores improve under our guidance so you can confidentally take the official CAEL exam and achieve your desired scores.
Call us for a free CAEL test to assess your CAEL preparation online and readiness to enroll in one of our classes suitable for your level.
Take an assessment before the class begins to ensure your English level is appropriate for the class level. You will be placed accordingly.
Learn from our certified instructors and take CELPIP sample tests, as well as in-house materials.
Adjust your level with our different classes and learn 1-on-1 with your CAEL instructor for additional help.
Get ready for the CAEL exam by applying what you learned to your everyday life and using our in-house materials.
Prepare for the CAEL exam with our tips and tricks and what to bring and expect before the exam date.
Congratulations! You've completed CAEL!
Frequently Asked Questions
The CAEL exam is already a national exam, so the results of the CAEL exam are accepted by almost all Canadian universities, colleges and high schools. Each university will have different requirements for the results of the CAEL exam according to the major and subject that the students apply for.
No need to worry, before the start of the course, we will conduct assessment tests to ensure that students can accurately locate their English proficiency. The tutor will design the most suitable and efficient test preparation plan for you according to your goals! Even during the course, if the teacher finds that the material is too difficult or easy, they will make corresponding changes according to the students' situation.
As all students have different strengths and weaknesses, our tutors will work with you to strengthen areas that you have difficulties with. The CAEL exam topics will vary, and our tutors will prepare students by exposing them to potential topics that the exam may focus on, in addition to listening and speaking skills. We will also concentrate on how to read articles quickly and find keywords, as well as vocabulary for writing.
Students who live in the Vancouver area are free to take in-person classes at our Vancouver office. We also accommodate students who prefer to learn online in a safe environment at home or live outside of the province.
The CAEL is a computer-based test. It is divided into two parts: written and spoken English. The written test includes reading, listening and writing. The oral test is about 25 minutes. CAEL supports online exams, so students can take the exam at home. In addition to local test sites in Canada, CAEL can be taken in China. There are also test centers in Beijing, Shanghai, Guangzhou and Hong Kong.
After you sign up for the online course, you will receive instructions on how to join the online class. For the first class, we recommend students to join 30 minutes beforehand to ensure that your microphone and camera work. The class will begin once all the students are present. there will be a teacher in charge to provide you with one-to-one group. After the class is finished, you can exit by closing the window. Your instructor may distribute homework to prepare for the next class.
The price for the course is fixed. There will be occasional promotions, so please keep in touch with us to receive news about these discounts. In addition, we will give preferential prices to students who recommend new students, so students are welcome to form a group to sign up!
CAEL is a computer-based test amd can be taken at a testing center or online at home. IELTS must be written at a testing center and focuses on a wide range of topics instead of one. The skill level needed for IELTS is more advanced to CAEL, and does not imitate Canadian university education as clearly as CAEL does.
I had lots of CAEL practice tests to help me prepare. I also got a lot of CAEL study materials and finished the exam. Thank you for your help!

Yinxing L.
The CAEL test was easy after I practiced CAEL writing and took sample tests. The tutors were very helpful. I also learned CAEL test tips I recommend the class.

Abigail P.
CAEL preparation course helped me become more confident and the CAEL writing topics. I learned a lot of CAEL vocabulary and speaking topics. It was a very helpful class!

Terry W.