Quick Pass Master
Use CELPIP to further your career.
Start improving your grades today.
Send a Message
Start improving your grades today.
Get your real estate license with CELPIP!
For real estate certification, you will need a score of 7 points in the CELPIP exam.
Real estate agent exam counselling
Real estate management exam counselling
Home loan exam counselling
Strata property exam counselling
Managing broker exam counselling
Business license counselling
Real estate investment course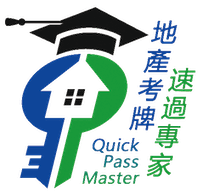 Pass the Real Estate License Exam Faster
Quick Pass Master has the largest number of Chinese real estate licensing students in Metro Vancouver. The school started operations in 2011, and thousands have passed the license exam. Students with poor English, students with weak memory, students with learning disabilities, and students who don't have time to read can quickly pass the real estate license exam.
The real estate exam licsense courses are offered online and offline.
CELPIP Test Prep's Intensive Online Course
CELPIP Test Prep provides a special intensive training course for students who are studying for real estate economics exams.
CELPIP Intensive Class:Mondays, Wednesdays, Fridays at 7:00-9:00pm PT
CELPIP 1v1: Available at your convenience, and designed for those who need specific help.
CELPIP Test Prep's online courses are available every week. Contact us for more course details.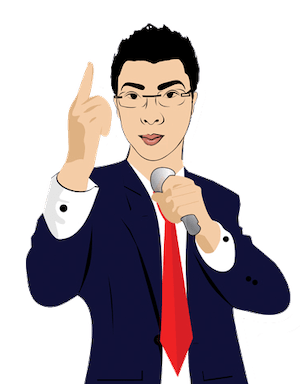 Benson Wang
Real Estate Agent and Instructor
Benson Wang has more than 8 years of full-time real estate licensing examination counseling experience. He holds multiple official certificates, including real estate brokerage, loan intermediary, property management, brokerage manager and multiple builder certificates. His lecture style is lively, clear, and easy to understand. Hundreds of his trainees have won gold sales awards many times. He is the founder and principal of the premier Chinese real estate licensing examination school in Metro Vancouver.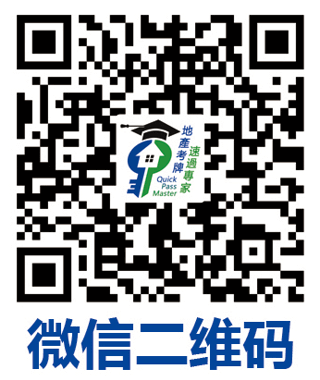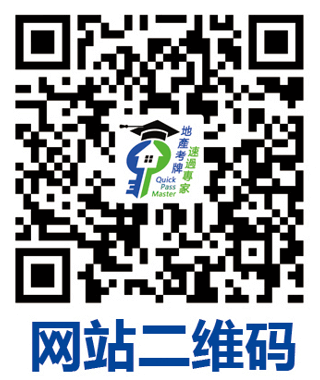 Phone: 778-686-8555
Free online or offline consultation
WeChat: UBC_Tutor
Frequently Asked Questions About Real Estate Exams and CELPIP
Language rules for real estate agents/property/Strata 2019:
CELPIP General CELPIP Level 7 (English language test for listening, speaking, reading, and writing);
Bachelor degree or above (English as mother tongue to teach)
Other rules: 2019 language rules for housing loans, for example:
Graduated from high school or equivalent (with English as mother tongue for teaching);
University degree, or technical school (with English as mother tongue for teaching);
3 credits of English courses have completed trading, rental, and Strata courses;
CGA accountant;
Have a brokerage license in Canada or the United States;
PI Level 4
In addition, real estate speed-passing experts include: speed-passing experts' legal special channels to avoid language testing (for details, please consult)
In addition, you must complete all homework and schedule an exam within the specified time.
The pass rate of Benson Wang's real estate or mortgage pre-licensing students exceeds 90%. Benson's best on January 1st, 2012 and April 27th The pass rate of knowlege is about 95%, with an average score of over 80%. In 2018, our students achieved a perfect score in the exam.
Yes! Your first lesson is free to attend, but after you choose to attend a first lesson for free, you will not be able to get the discount for early registration.
CELPIP, English CELPIP (full name: Canadian English Language Proficiency Index Program). The CELPIP exam (CELPIP exam) is an officially recognized language exam in Canada. It is well-known and accepted by many professional institutions, universities, colleges, and staff who need language certification. There are two types of CELPIP exams. CELPIP-General Test (a language test for Canadian immigrants and those who need to obtain a license for real estate economics) and CELPIP-General LS Test (a language test for Canadian naturalized persons).
For many immigrants, whether through BC PNP or Express Entry, language proficiency is the key to extra points. Since work experience and academic qualifications are difficult to improve in a short period of time, English performance is the most critical blow on the road to immigration. Compared with the IELTS test, the CELPIP test is more suitable for those who have weak writing skills, strong oral English, and hope to score points by listening and reading. If you find IELTS too difficult, then the simpler CELPIP is definitely suitable for you!
For those who need to apply for naturalization, IELTS is not included in the scope of the Canadian naturalization language test, so the CELPIP test is also very important. Instead of going to the long and painful LINK language class, it is better to take a shortcut and use the CELPIP exam to get the best results in the shortest time.
For those who need to obtain licenses such as real estate agents, the CELPIP exam is also one of the language barriers that are difficult to escape. Since September 1, 2017, The Real Estate Council of British Columbia (British Columbia Real Estate Commission) has determined the CELPIP exam as its language assessment standard. All students must take the test and the score of each item (4 items in total) shall not be less than 7 points.
The cost of the CELPIP test is lower: the CELPIP test fee is lower than the IELTS test fee;
The CELPIP exam cycle is shorter: there are exams every 5/6/7, with more test sites and places, and students can sign up at any time;
CELPIP exam results are faster: you can get results within 4 working days after the exam;
The CELPIP test is simpler than the IELTS score: low vocabulary requirements, simple questions, no spelling pressure, and easier oral computer testing!
The CELPIP exam consists of 4 independent parts and is fully computer-based, with a maximum score of 12.
CELPIP Reading (60 minutes): 4 parts, 38 multiple-choice questions;
CELPIP Writing (55 minutes): 2 parts, 2 150-word written essays;
CELPIP Listening (50 minutes): 6 parts, 38 multiple-choice questions;
CELPIP Spoken: 8 parts, answer the questions verbally.
The real question bank of CELPIP, including all CELPIP practice questions currently published by CELPIP, the exam questions collected and compiled by CELPIP tutors and students from all over the world, the latest CELPIP Speaking Test Machine, and CELPIP. Writing test machine. And the latest CELPIP simulation exercises, CELPIP vocabulary book, CELPIP high-frequency hot words list, and CELPIP synonym conversion manual compiled by the CELPIP course team.
The above resources are all open to students who sign up for the CELPIP course. In accordance with the content of the course, the famous teachers of CELPIP will distribute them to students in the form of materials along with the course content, including special training in listening, speaking, reading and writing, exercises of CELPIP various question types, CELPIP answering skills, and mock exams.
The content of courses and practice questions will be adjusted in time according to the latest CELPIP exam trends and hot content. Help students use the question bank more efficiently and effectively. Students no longer need to spend a lot of time blindly practicing, they can improve quickly and pass the CELPIP exam.
Free test, accurate lock-in: Add a CELPIP online simulation test system to help you accurately locate your English level. Experienced CELPIP training teachers will design the most efficient test preparation plan for you based on your goals.
Comprehensive courses and rapid improvement: Add CELPIP's comprehensive course system, allowing you to quickly improve your English scores anytime, anywhere. Senior teachers, massive question bank, and the latest test machine, let you master the test skills easily and high scores!
Perfect system and high-quality service: Add a CELPIP perfect and stable service system, so that you can experience a full range of personal guidance at home, no more worries. Easy and stress-free learning, more efficient and faster to get high scores!