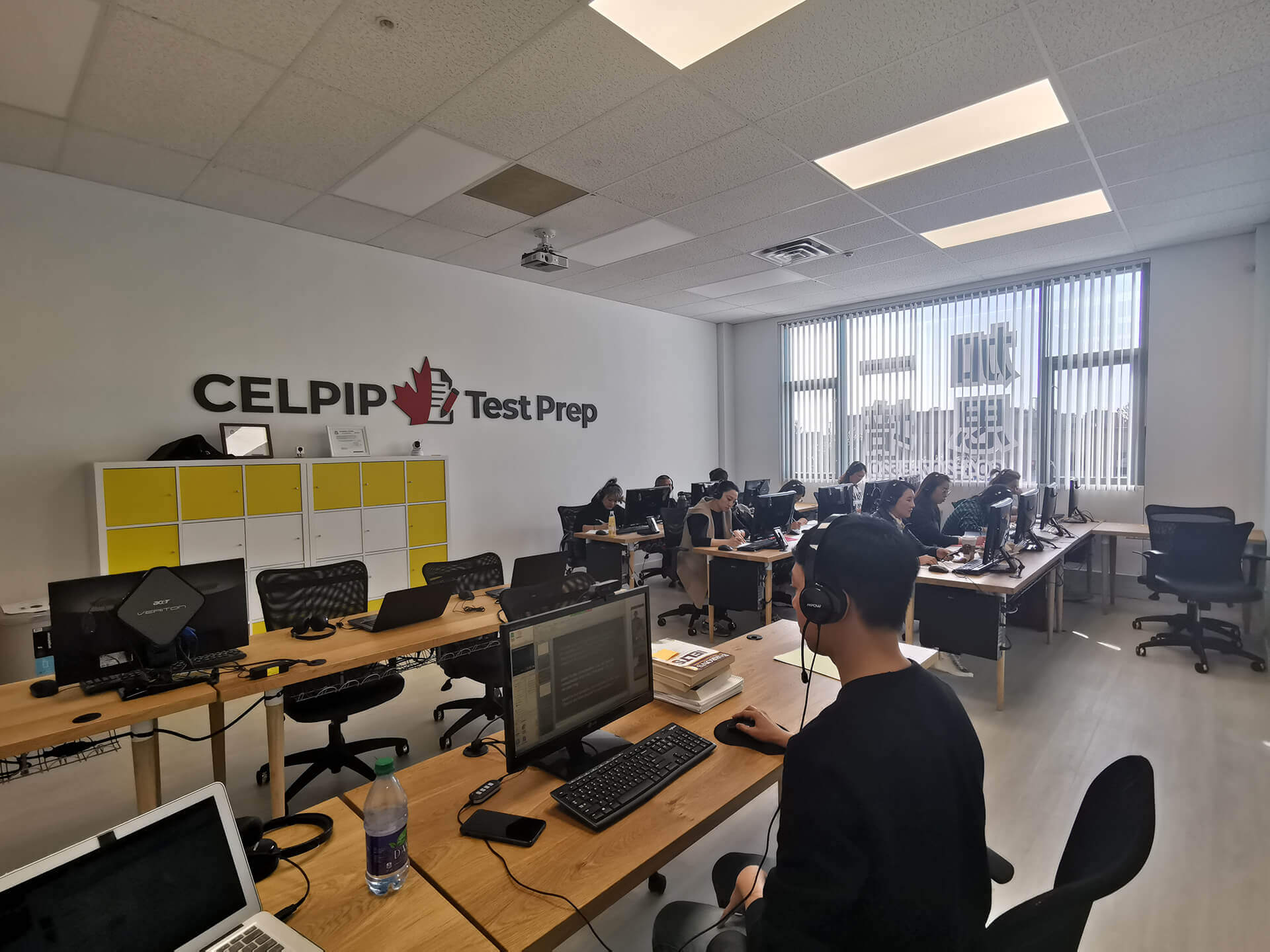 CELPIP Training
Our CELPIP Classes are at a pace that works for you.
Start improving your grades today.
Send a Message
Start improving your grades today.
Get a FREE sample test!
Sign up to get email updates on the CELPIP Exam and a free test sample of your choice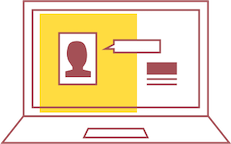 Enjoy professional online courses at home!
Professional online technical support · Get face-to-face communication opportunities with CELPIP officials · Experienced CELPIP and English training by local teachers · Quickly improve and see results immediately!
CELPIP Classes for Each Level
Need to achieve a certain CELPIP score? Take the class that best suits you
CELPIP Books and Study Materials
Do you prefer self-directed study? Our CELPIP study materials strengthen your English ability and prepares you for the CELPIP Exam.
Learn Online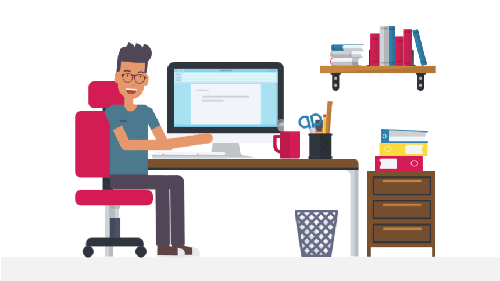 Study in a comfortable and familiar setting.
Save time from commuting if you are out of the city or province.
Engage in classwork in real-time.
Receive the same content as you would in class.
Use your personal devices to access lessons.
Learn Offline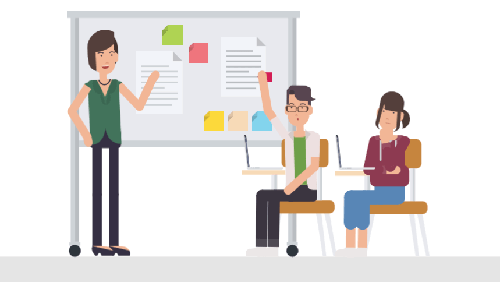 Study in a classroom similar to the CELPIP testing center.
Interact with other students who are also aspiring for the same goals as you.
Participate in class discussions and receive assistance from instructors.
Receive other students' feedback on written work.
CELPIP Structure and Grading
Listening
50 mins.

6 parts: 38 multiple choice questions
Reading
60 mins.

4 parts: 38 multiple choice questions
Writing
55 mins.

2 parts: 2 questions
Speaking
20 mins.

8 parts: 8 questions
Frequently Asked Questions about CELPIP Test Prep Classes
Compared with IELTS, CELPIP has the following advantages:
The CELPIP exam is new, and the difficulty of the exam is relatively low. All the questions are multiple-choice, which eliminates the loss of scores caused by misspellings in the IELTS test. Moreover, a single question type makes the difficulty of the examination questions lower. CELPIP's listening portion uses Canadian accents, rather than international accents such as in the IELTS test, which helps reduce test takers' stress. The word count of the writing questions written for CELPIP is 150 words each, which is equivalent to two essays for IELTS. CELPIP test takers can also utilize the word counter and spelling error check while writing. Finally, CELPIP's oral questions are fixed. After the candidates have mastered the rules and skills of the question types, they are more familiar with the recording of the computer-based test. Learn more about the differences.
After you've signed up, you will receive an email with a link that also includes the date and time. You will need to enter the course about 30 minutes prior to ensure that your microphone and video camera are working. Once the instructor has confirmed that all students are present, the class will begin. When finished, you can exit by closing the window.
No need to worry – even if the teacher cannot see or hear you, so long you are able to hear the teacher, you will be able to participate in the class. There is also a chat function for you to type inquiries or comments.
CELPIP Test Prep is officially recognized by Paragon to be a certified CELPIP learning center. Our teachers are CELPIP certified and our curriculum is constructed using their expertise to help students achieve their own desired scores.
Our classes will guarantee a +1 score to your current test results, so long students diligently attend our classes and practice. If students do not achieve their +1 increase, they may take our classes indefinitely until this is achieved. However, we advise students not to only rely on our guaranteed class and take initiative in their own education to achieve your desired results with professional guidance.
Before the course begins, all students will take an assessment to assess their English proficiency. Our teachers will place you in the right class if your level is too low or high for the class. If, any point during the course that the material is too easy or difficult for you, your teacher will move you accordingly.
As classes are taught in a group setting, our teachers will not be able to accommodate for individual student absences. However, students are free to book 1-on-1 sessions with their teacher for additional help or to review past materials.
Our prices are fixed; however, there are occasional promotions, so please stay in touch with us to learn more about these sales! We also give preferential prices to students who recommend new students, so please spread the word about our services to your friends who may need them!
I have improved my CELPIP writing and speaking a lot by participating in the sprint class of CELPIP. The skills and sentence patterns guided by the teacher are very helpful! Thank you for your professional guidance!

Sherry CELPIP Test Prep Student
After 4 weeks, I established solid test skills in listening, speaking, reading, and writing, and I am confident in the CELPIP exam. It is highly recommended to friends who must prepare for the exam within a limited time. Thank you for your professional CELPIP exam preparation.

Nicky CELPIP Test Prep Student
Teacher Alan is really a good teacher! After taking a few classes of his, I have mastered the solid CELPIP exam skills, which makes me full of confidence in this exam. Thanks again for the professional courses and services.

Wang CELPIP Test Prep Student