CELPIP
Learn more about the CELPIP Test and why it's right for you.
See what is the CELPIP-General test and CELPIP English test.
Start improving your grades today.
Send a Message
Start improving your grades today.
The CELPIP Test
CELPIP: Canadian English Language Proficiency Index Program
CELPIP is a computerized language proficiency assessment that is ideal for proving English competency for immigration to Canada or for Canadian citizenship. It's administered by Paragon Testing Enterprises, a subsidiary of the University of British Columbia, one of Canada's top universities.
CELPIP is well-known and accepted by many professional institutions, universities, and colleges for those who need an English language certification. The test's four components (reading, writing, speaking, and listening) evaluates a test taker's ability to use everyday English and comprehension to be able to navigate comfortably within Canada.
There are two types of CELPIP tests: CELPIP-General offers an accurate measurement of English proficiency in day-to-day situations, and CELPIP-General LS provides listening and speaking proficiency.
Evaluates Reading, Writing, Listening, Speaking
Used to apply for permanent citizenship status
Evaluates Listening, Speaking
Needed to apply for citizenship status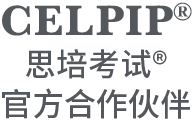 Two types of CELPIP exams
Easy to prepare for the test: CELPIP is designed by a local Canadian institution, and the test sites are based on daily work and study in Canada. If candidates have life experience in Canada, preparation for the exam will be much easier.
Simple question types: The CELPIP test is a computer-based test. Listening and reading are only multiple-choice questions, which is easier to master. Save time spell checking and writing by hand, making your time more focused on improving your score.
Easy to apply: The minimum interval between bookings of the CELPIP exam is at least 4 days. Exam results are provided within 1 week. As there are many exam centres, candidates can continuously register for the exam without needing to wait too long.
Help immigrants: The scoring system of the CELPIP exam is based on the official scoring standard of the Canadian Immigration Bureau, the CLB scoring standard. Candidates who need immigration English scores can easily use CELPIP to meet the requirements of Immigration Canada.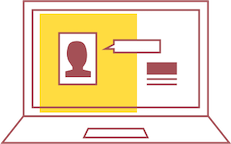 Enjoy professional online courses at home!
Professional online technical support · Get face-to-face communication opportunities with CELPIP officials · Experienced CELPIP and English training by local teachers · Quickly improve and see results immediately!

The two exam types are CELPIP General and General-LS.
General has all four sections (listening, speaking, reading, and writing).
General-LS is only focused on listening and speaking.
Questions are oriented towards daily life and are solely multiple-choice.
The entire exam is computer-based and can be done in one sitting.

The two types are: Academic and General.
Academic is designed for students who need it to apply for a post-secondary institution.
General is for immigrants and is divided into two parts: written and oral.
The content is also divided into daily life and academic.
Some regions offer a computer-based IELTS exam, but it is often a written one.
The 4 Components of CELPIP
The exam is three hours long and can be done in one sitting
If CELPIP is the right choice for you, get ahead quickly with our effective courses.
More Test Resources for You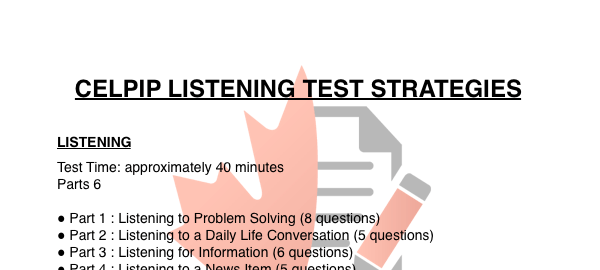 We provide exclusive in-house CELPIP sample tests for students and workshops with official partners. The official CELPIP website provides paid materials and workshops but does not offer 1-on-1 teaching. Materials are often in English, which can be stressful for beginner students. CELPIP Test Prep provides Chinese resources for stress-free learning.
Check out our YouTube channel for more tips and tricks to help you with CELPIP!
Frequently Asked Questions about CELPIP
Compared with IELTS, CELPIP has the following advantages:
The CELPIP exam is new, and the difficulty of the exam is relatively low. All the questions are multiple-choice, which eliminates the loss of scores caused by misspellings in the IELTS test. Moreover, a single question type makes the difficulty of the examination questions lower. CELPIP's listening portion uses Canadian accents, rather than international accents such as in the IELTS test, which helps reduce test takers' stress. The word count of the writing questions written for CELPIP is 150 words each, which is equivalent to two essays for IELTS. CELPIP test takers can also utilize the word counter and spelling error check while writing. Finally, CELPIP's oral questions are fixed. After the candidates have mastered the rules and skills of the question types, they are more familiar with the recording of the computer-based test. Learn more about the differences here.
You need to be present 45 minutes in advance on the test day;
Mobile phones, watches, and electronic products cannot be brought into the examination room;
After checking your ID, a photo will be taken, which will be displayed on your computer for the exam;
After your photo is taken, you will get your seat number and login code code to access the testing computer. Remember to check the microphone and headset first to ensure that the equipment is working properly.
Your exam results will be available online through your CELPIP account in 4 - 5 calendar days after the test date. You can download your report as a PDF and view your scores on your account up to 2 years after your test date.
CELPIP Test Prep is officially recognized by Paragon to be a certified CELPIP learning center. Our teachers are CELPIP certified and our curriculum is constructed using their expertise to help students achieve their own desired scores.
Yes, candidates can cancel or reschedule their exams through their CELPIP account. If you'd like to cancel, you can get a 50% refund of the registration fee if you cancel 9 days before the test date. If less than 9 days, then there will be no refund. If you want to reschedule, you must pay the rescheduling fee. If you are applying to reschedule wtihin 9 days of the test day, you will need to provide additional proof of application.
CELPIP General assesses reading, writing, listening, and speaking and prepares test takers for permanent residency and applying for work permits. CELPIP LS only assesses listening and speaking, and is needed for citizenship. Preparing for CELPIP General will take more time than CELPIP LS, but the skills learned for the listening and speaking sections are still similar.
CELPIP-Standard costs $280. Additional fees will be charged if the test-taker needs to cancel or reschedule their exam.
Our prices are fixed; however, there are occasional promotions, so please stay in touch with us to learn more about these sales! We also give preferential prices to students who recommend new students, so please spread the word about our services to your friends who may need them!
I have improved my CELPIP writing and speaking a lot by participating in the sprint class of CELPIP. The skills and sentence patterns guided by the teacher are very helpful! Thank you for your professional guidance!

Sherry CELPIP Test Prep Student
After 4 weeks, I established solid test skills in listening, speaking, reading, and writing, and I am confident in the CELPIP exam. It is highly recommended to friends who must prepare for the exam within a limited time. Thank you for your professional CELPIP exam preparation.

Nicky CELPIP Test Prep Student
Teacher Alan is really a good teacher! After taking a few classes of his, I have mastered the solid CELPIP exam skills, which makes me full of confidence in this exam. Thanks again for the professional courses and services.

Wang CELPIP Test Prep Student